Rockin' Around...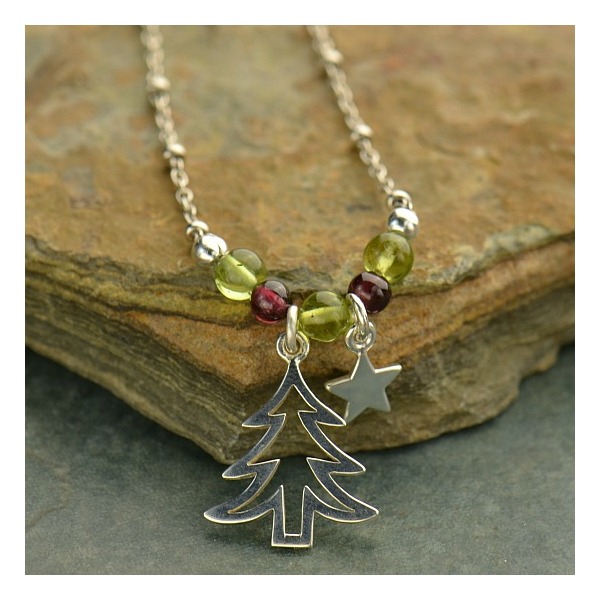 Designed by Nina
"Rockin' around, the Christmas tree, have a happy holiday!
Get in the holiday spirit with this cute and simple necklace design. A perfect tree adorned with a starry topper is sure to make you feel right at home. A detailed, beaded chain is another great accent to this design, and is sure to make your spirit bright!
Please Note: the 16 inch station chain is no longer available. A replacement is listed below.