Route 66 Charm Bracelet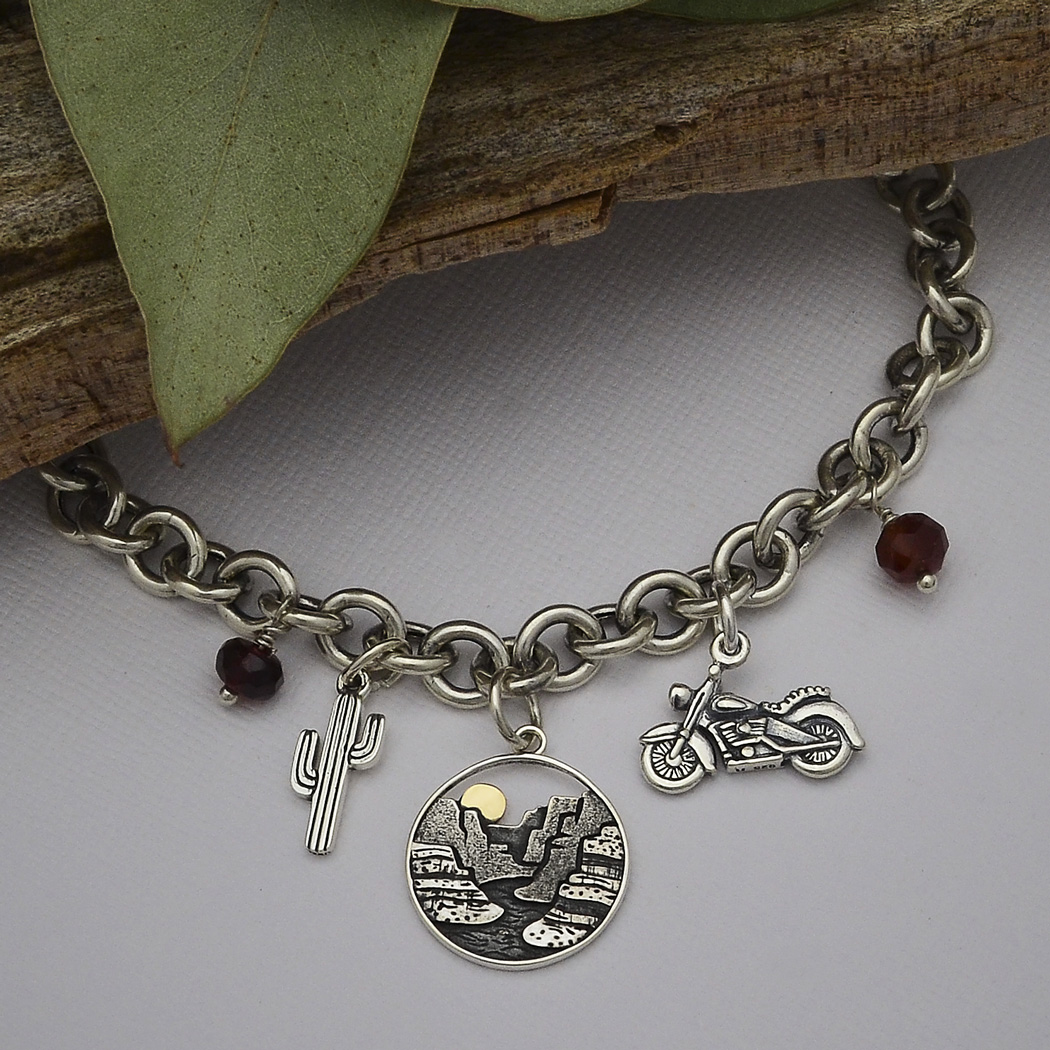 Designed by Kirsten
Showcase your favorite pastimes and hobbies on this chunky yet lightweight charm bracelet. From exploring the American Southwest by motorcycle to camping & hiking, we've got many Hobby Charms for your customers to choose from.
Start their hobby charm bracelets with just a few charms, and build up the selection over time. It is a fun way to honor meaningful memories of time well spent.
And all you have to do to attach additional charms to this bracelet is open and close jump rings.
Find all the parts for this charm bracelet below.