Sahara Princess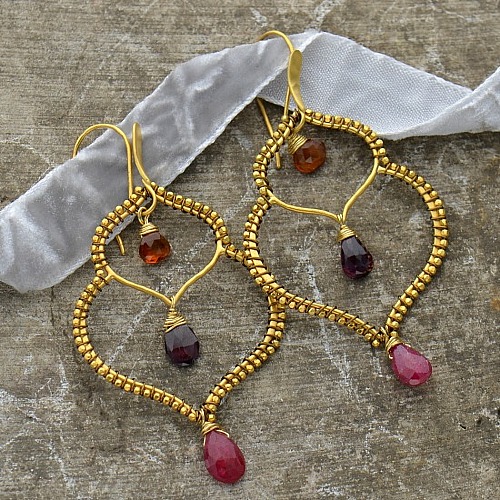 Designed by Marcy
These glamorous earrings are fit for an elegant desert princess. Curvy and feminine gold vermeil jewelry links with wire wrapped details and gemstones will light up the night. Turn heads with this stunning pair!
Re-create this look by watching our how to video on how to wire wrap using ball chain to get the effect of tiny wire wrapped beads. It's easier than you think!
PLEASE NOTE: The gold ball chain is no longer available. We have suggested a sterling silver version in the parts list.