Sea Breeze Ring Set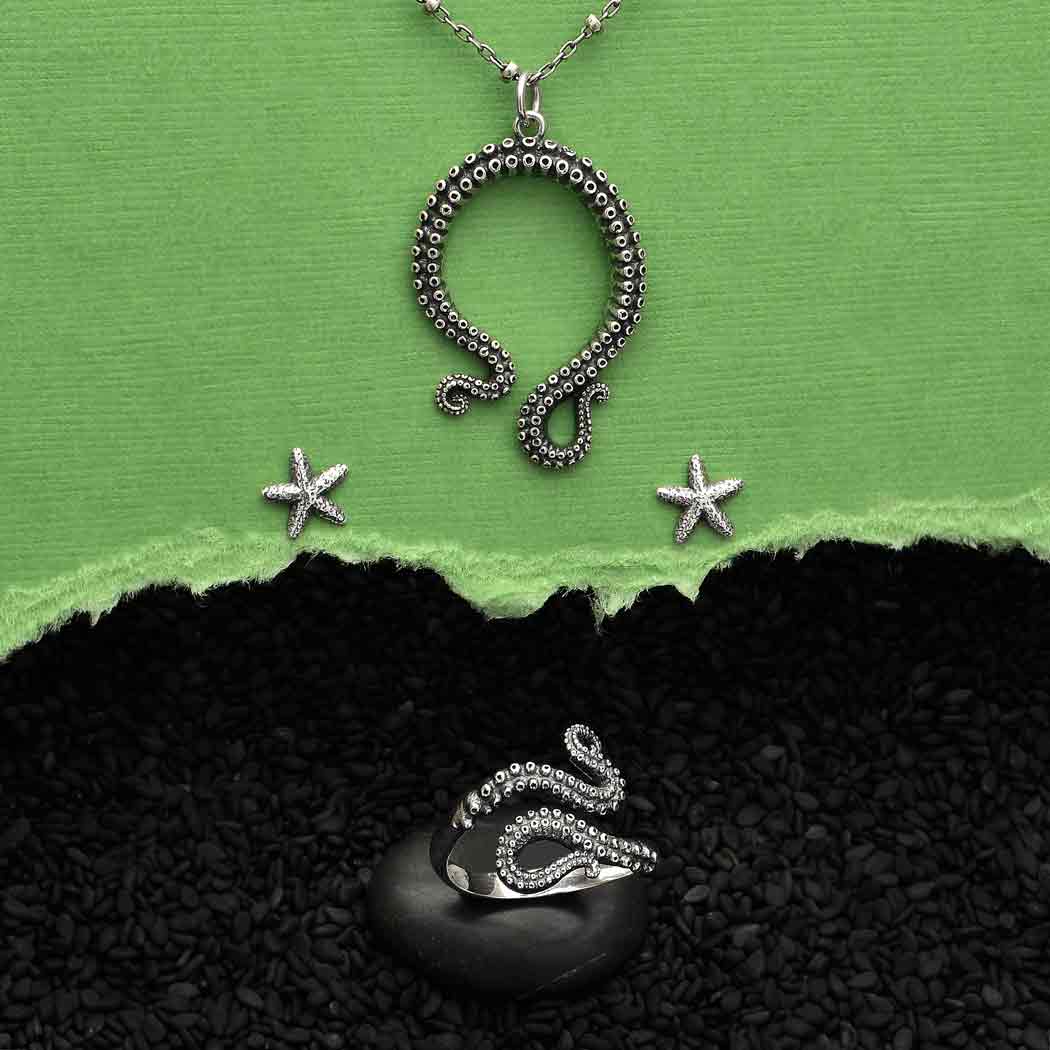 Hear the rush of the waves and the sea breeze across your face with this jewelry set! Simply put the octopus tentacle pendant on a chain and set it up with the starfish post earrings and the octopus tentacle ring for a complete ocean look.
The octopus represents adaptability, creativity, mystery, regeneration, ingenguity, and illusion.
Browse our other beach and ocean rings, all of our rings, and our nautical charms.