Serpent's Night Earrings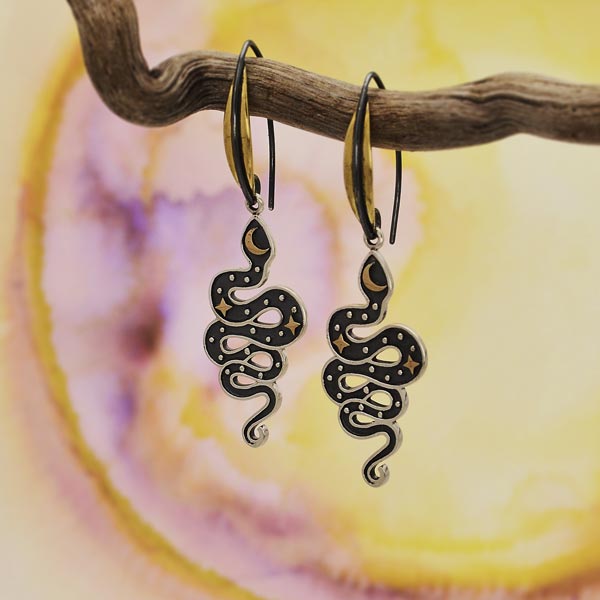 Designed by Juanita
Make these earrings for your customers who like to flaunt their darker side and mischievous streak. They'll be drawn to the mesmerizing curves and tiny universe running the length of this slithering snake. This serpent guide is hard to resist.
Even better is how easy these earrings are to make - just cut off the jump ring and attach to bold earring hooks of your choice.
To find these specific parts see the list just below.