Put a Gem on It - Silver Earrings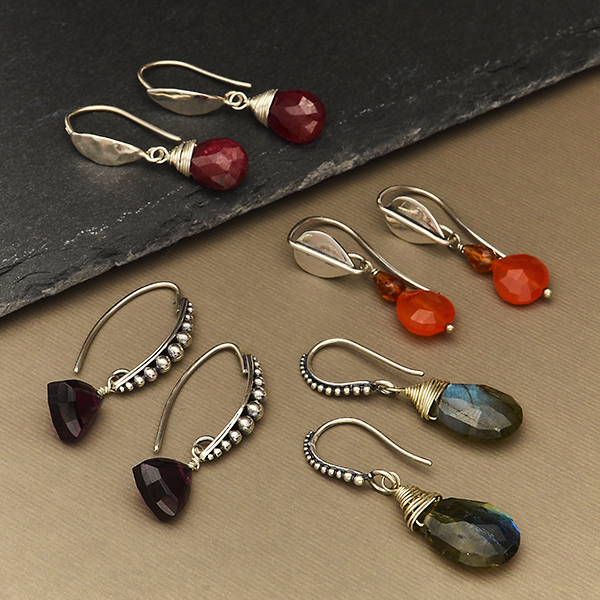 Designed by Hilary
Designing eye-catching earrings has never been easier with earring findings like these. With graduated dot patterns, hammer finishes, and geometric shapes, much of the design work is already done, so all you have to do is put a gem on it. Collect all your favorite gemstones, in all your favorite colors and sizes, and start wire-wrapping. All that's left is to get your earrings on the market, and watch your sales add up!
Please note: The sterling silver lotus petal earring hooks are no longer available.
Find more fabulous earring findings - posts, clip-ons, hoops, and hooks - in our extensive Earring Findings Collection.
New to wire-wrapping? Then head over to our Classroom to get some pointers.