Snake and Raven Earrings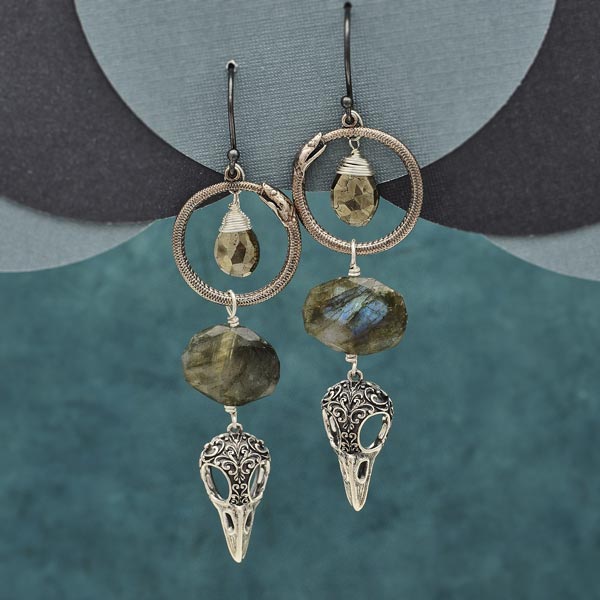 Designed by Marcy
Infuse your jewelry line mystery and meaning when you design with snakes and raven skulls. This design is so spellbinding your customers will wear them long after the Halloween season.
See how to turn gemstone beads into jewelry links, and how to wire wrap briolette beads.
Then, pick up the parts in the list just below to start making irresistible jewelry to add to your listings!