Spread Your Wings Necklace - Design Idea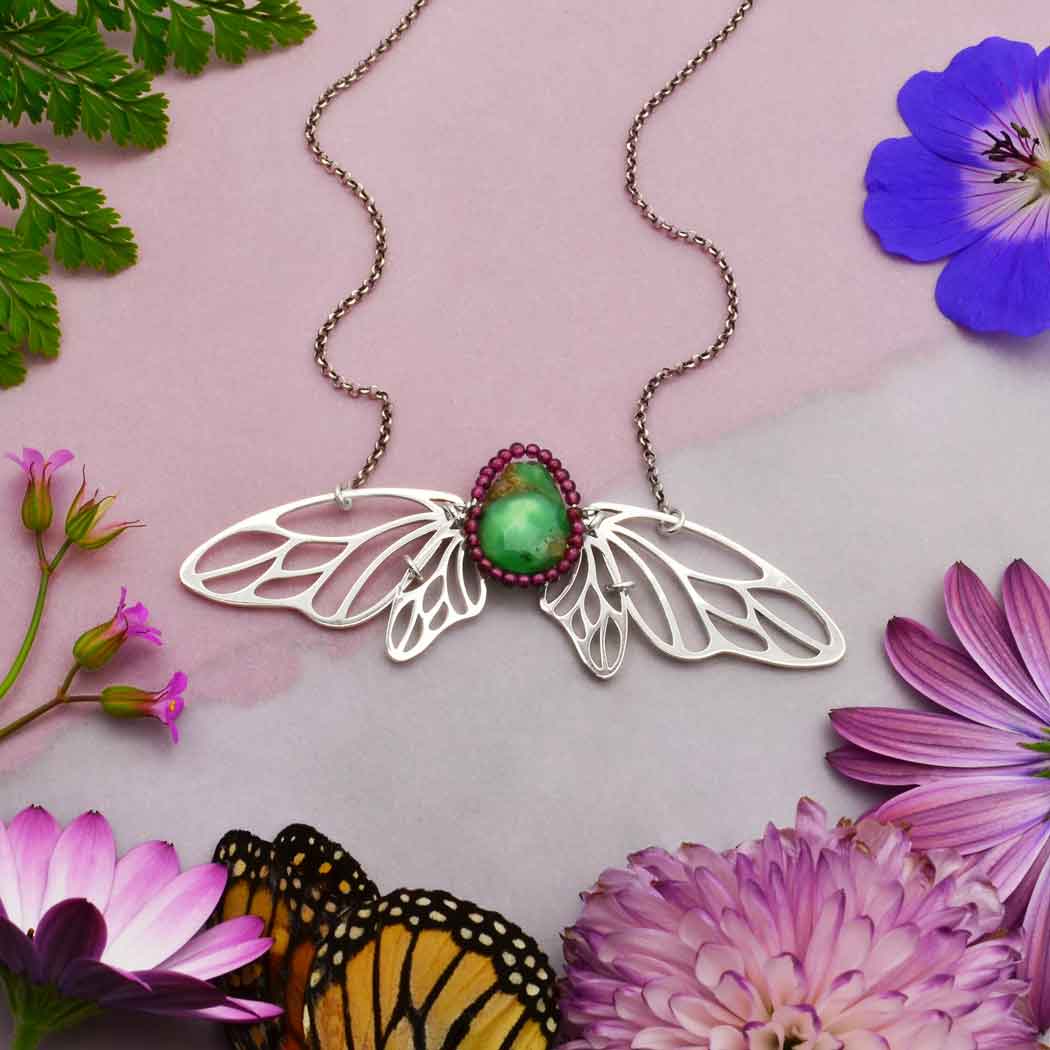 Designed by Marcy
This statement necklace is perfect for those seeking deep and beautiful transformation and change in their lives or the lives of loved ones. Butterflies are a powerful symbol of transformation, and combined with garnet and chrysoprase, will call in good fortune, prosperity, happiness, and true love and passion.
Delightfully mobile, the different sizes of butterfly wings are secured together with jump rings to create a more full wing.
Learn wire wrapping and more in our How-To videos.
Find more spring-themed inspiration in our Bug and Flower Collections!