Stakes of Love - Necklace Design Idea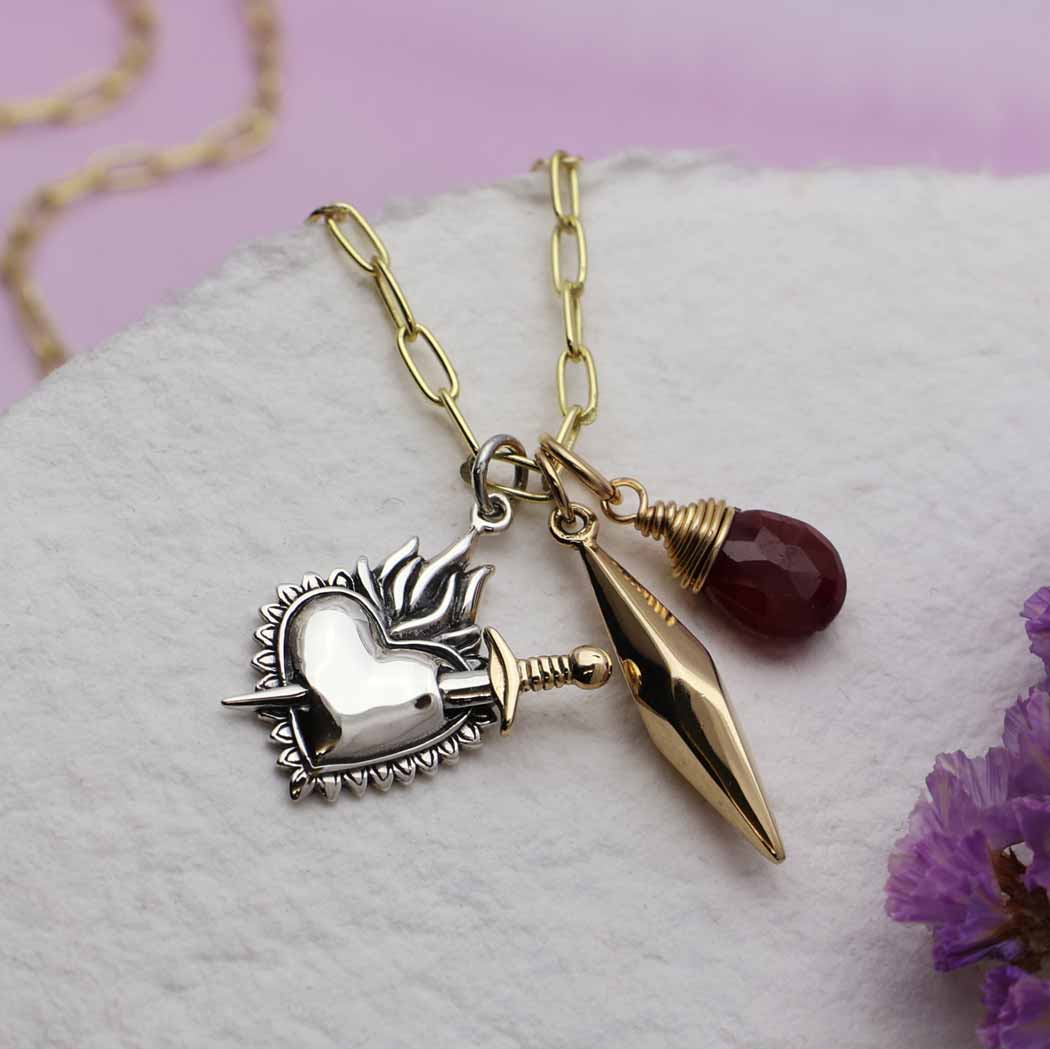 Designed by Kirsten
This necklace tells a story of passion and sacrifice! Garnets symbolize courage and passion, and along with the sword and stake, could stand in for a drop of blood. Perfect for those who hold their faith dear, or simply want to make a statement!
Learn about wire wrapping on our How-To page.
Find more of our love jewelry.