Starfish Hoops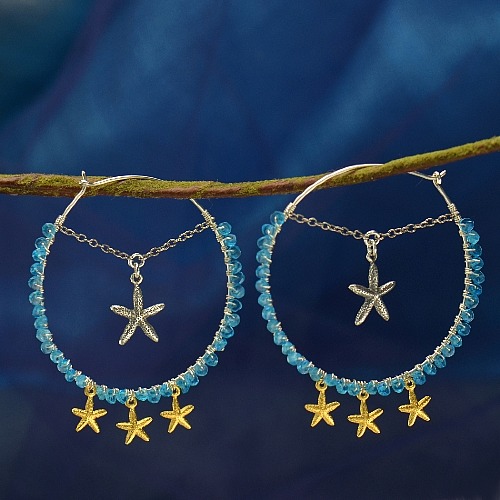 Designed by Marcy
Starfish come in all shapes, sizes, and colors, decorating rocks in tide pools, and coral on the ocean floor. According to legends, starfish are some of the stars that fell from the sky into the oceans. Symbolizing equality and rebirth, starfish have a remarkable ability for regeneration. If a starfish is cut in half, two starfish will grow.
Please note the silver starfish charm is no longer available.
Embrace the magic of these creatures with this playful, ocean-inspired pair!