Stormborn Earrings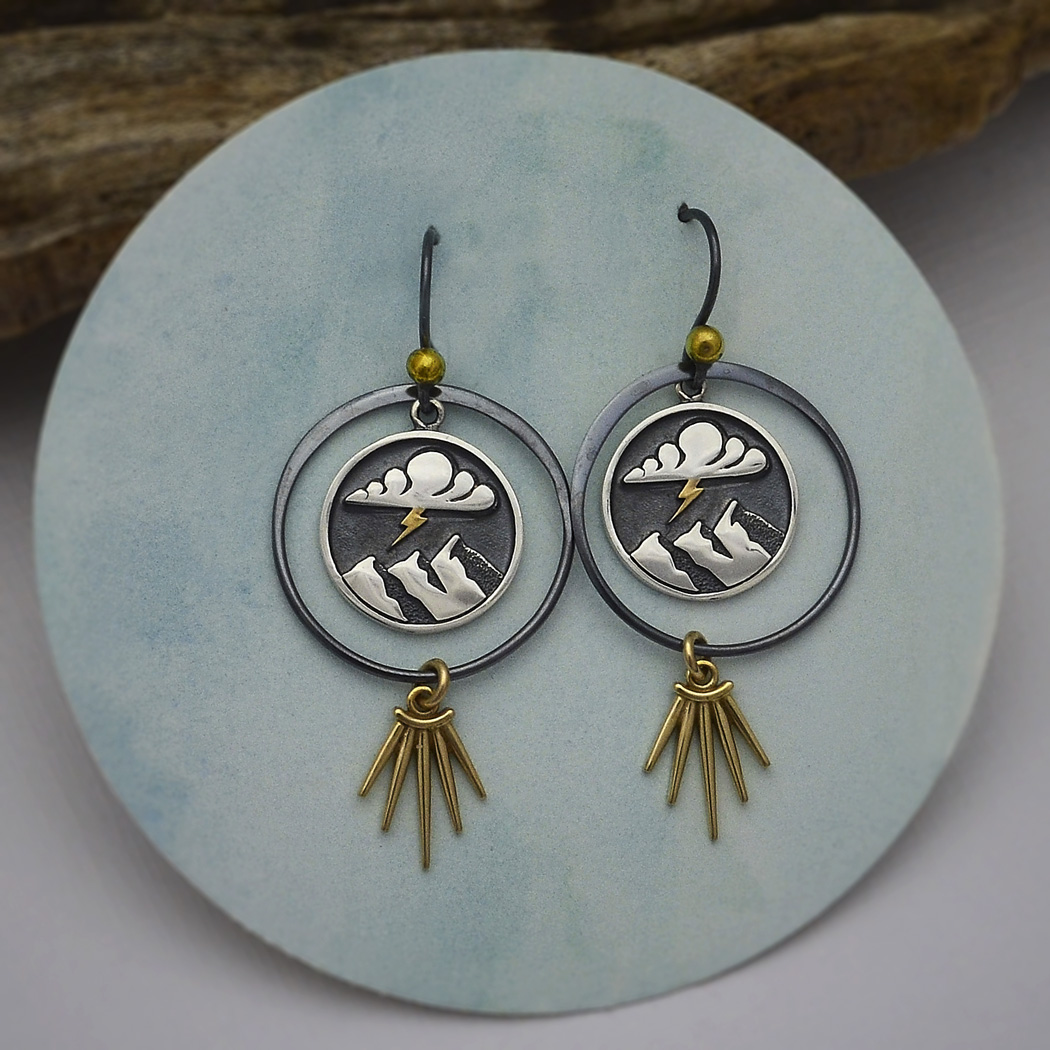 Designed by Juanita
Thrill your customers when you make these high drama, mixed metal earrings. Sometimes a good thunderstorm is just what we need to clear out debris and clutter that can slowly build up. A good cleansing makes room for new growth & potential.
Find more celestial charms to feature in your jewelry line.
All the parts to make these earrings are listed below.