The Serpent and the Sword Earrings - Design Idea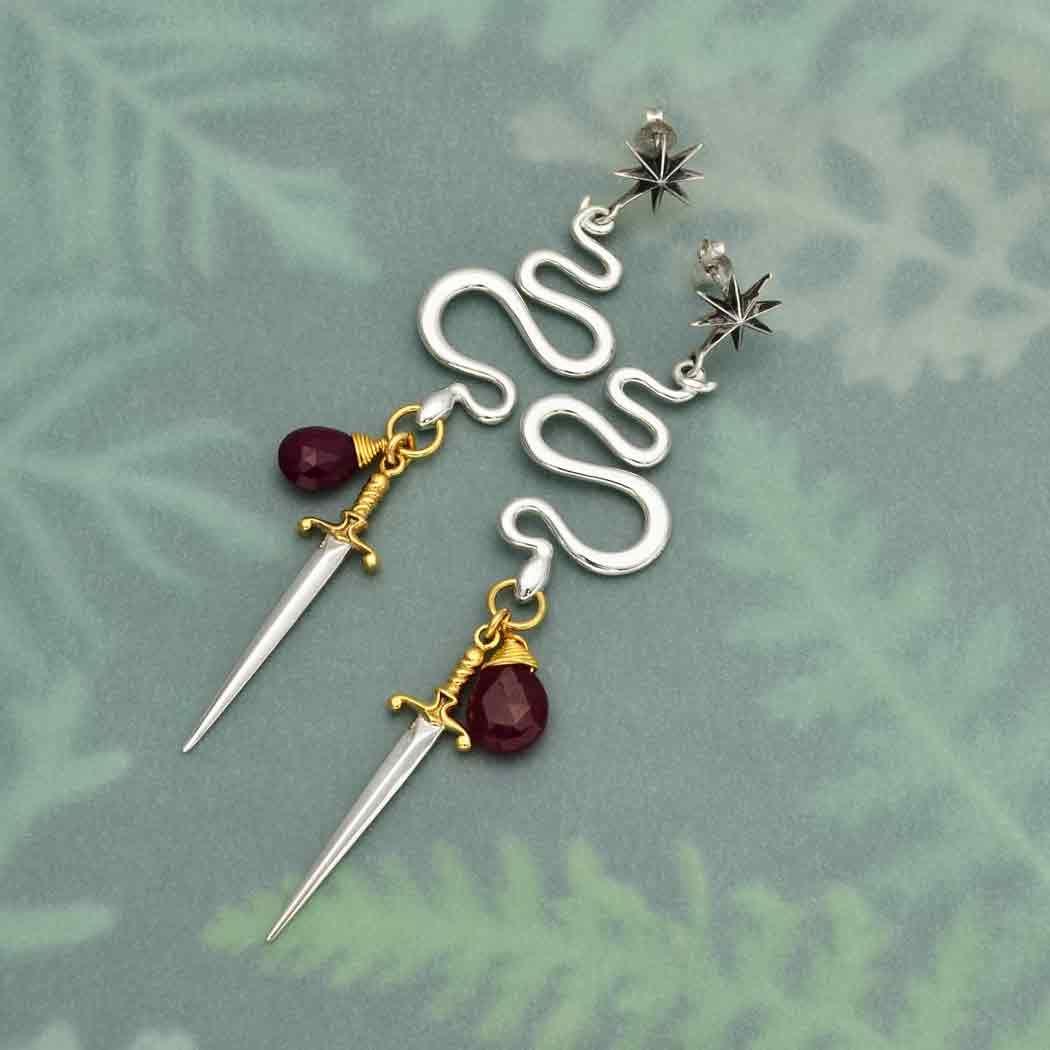 Designed by Marcy
The Serpent and the Sword Earrings will evoke a strong aura of power and protection for your customers! With the guiding north star at the top, the serpent will always find its way home and vanquish whatever stands int it's path to achieving its goals. The attatched garnet adds additional strength in the areas of love, courage, and hope.
Customize with different stones or charms at the bottom!
To get this affect, simply layer the snake pendant over the sun, over the link, and attach a wire wrapped bead at the bottom. Learn how to wire wrap and more in our How-To section!
See more from our Snake Collection and Talisman Collection!