The Snakes Den Necklace - Design Idea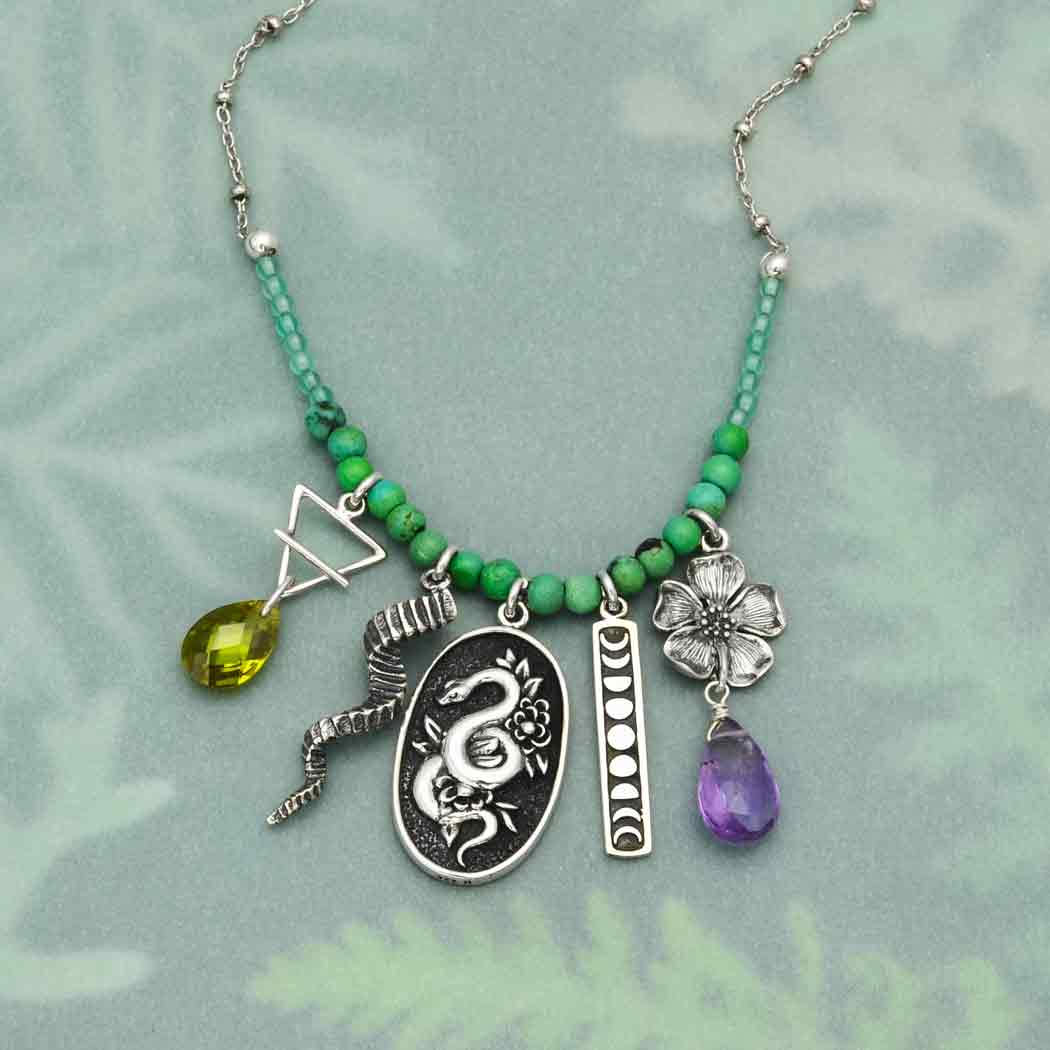 Designed by Marcy
The Snake's Den Necklace will help your customers attract their heart's desires into their lives and act as a protective sheild against negative influences! The serpent is surrounded by the shiny charms and crystals it has brought back to its den. The horn is a symbol of power and fertility, and the moon cycle charm can also be seen as a reminder of the eternal cycles of life and a woman's monthly cycle. The cherry blossom symbolizes beauty and impermenance, and the earth element charm symbolizes prosperity, fertility, stability, creativity, physical abundance, nourishment, dependability. Customize with different element charms or beads!
Please note, an extra hole was added to the cherry blossom charm for this design idea to attach the purple glass bead. You can emulate this effect using a small needle file to make the space between the petals on the flower large enough to get a jump ring through.
Please Note: The sterling silver twisted horn charm is no longer available.
Learn how to wire wrap and more in our How-To section!
See more from our Snake Collection and Talisman Collection!