Triple Dark Loops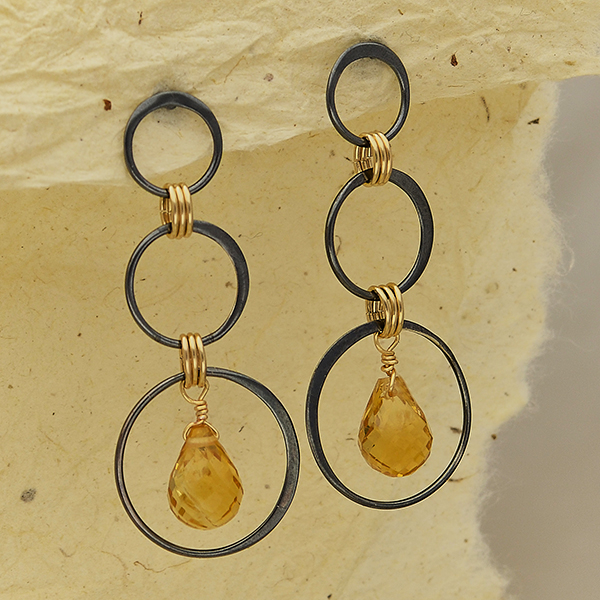 Designed by Hilary
Three graduated loops in black satin finish lend a certain sophistication to your jewelry line, and using jump rings in groups of three is a great way to add visual interest to your designs. Three is better than one! Add your favorite gemstone beads to complete the look.
Find more ways to doll up your line with items in Black Finish Collection.
Please note; the black link is no longer available we have suggested the silver version in the parts list below.