UFO Rain - Necklace Design Idea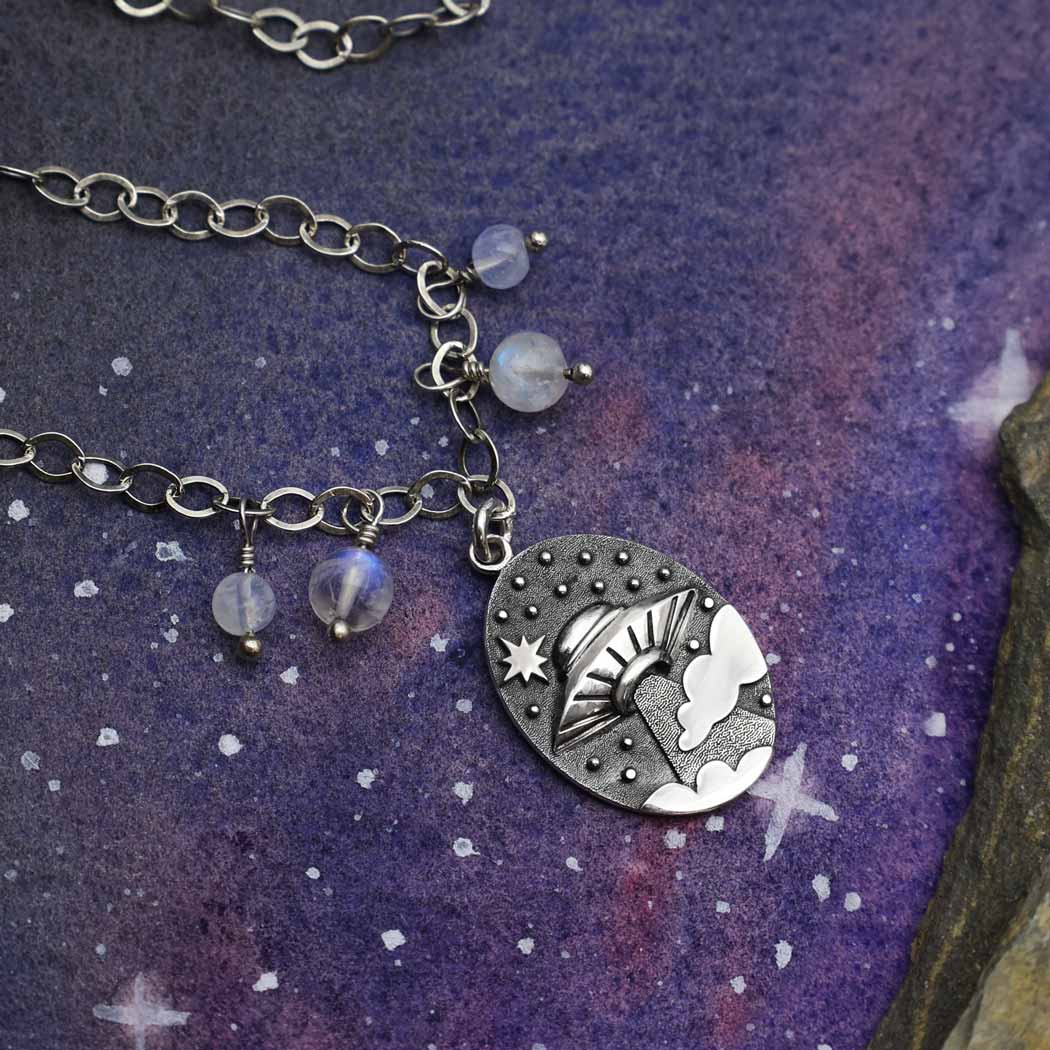 Designed by Emma
A light rain hits, the clouds part, and behind them – is that a UFO?
Accompanied with sweet shimmery moonstone beads that evoke rain and the mystery of the moon, this simple necklace design idea is sure to delight customers.
Learn about wire wrapping and more on our how-to page.
Find more of our space jewelry.