Victorian Valentine - Earrings Design Idea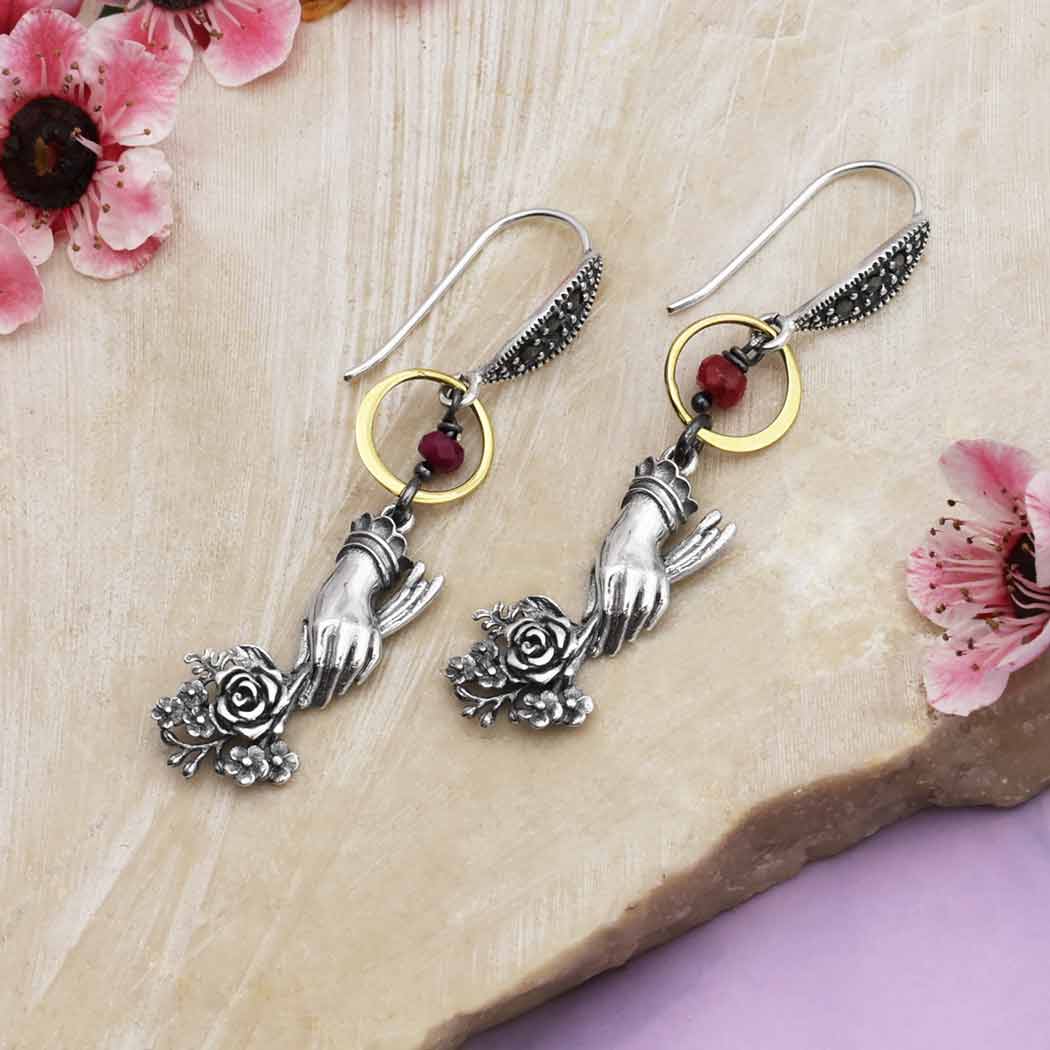 Designed by Kirsten
Featuring a small wire wrapped garnet and a charm of a hand offering a bouquet of roses, these earrings are dripping with Victorian-era passion and romance. Make them for your customers who want to state or reaffirm their love.
Learn about wire wrapping on our How-To page.
Find more of our love jewelry.