Vitae Cyclum Necklace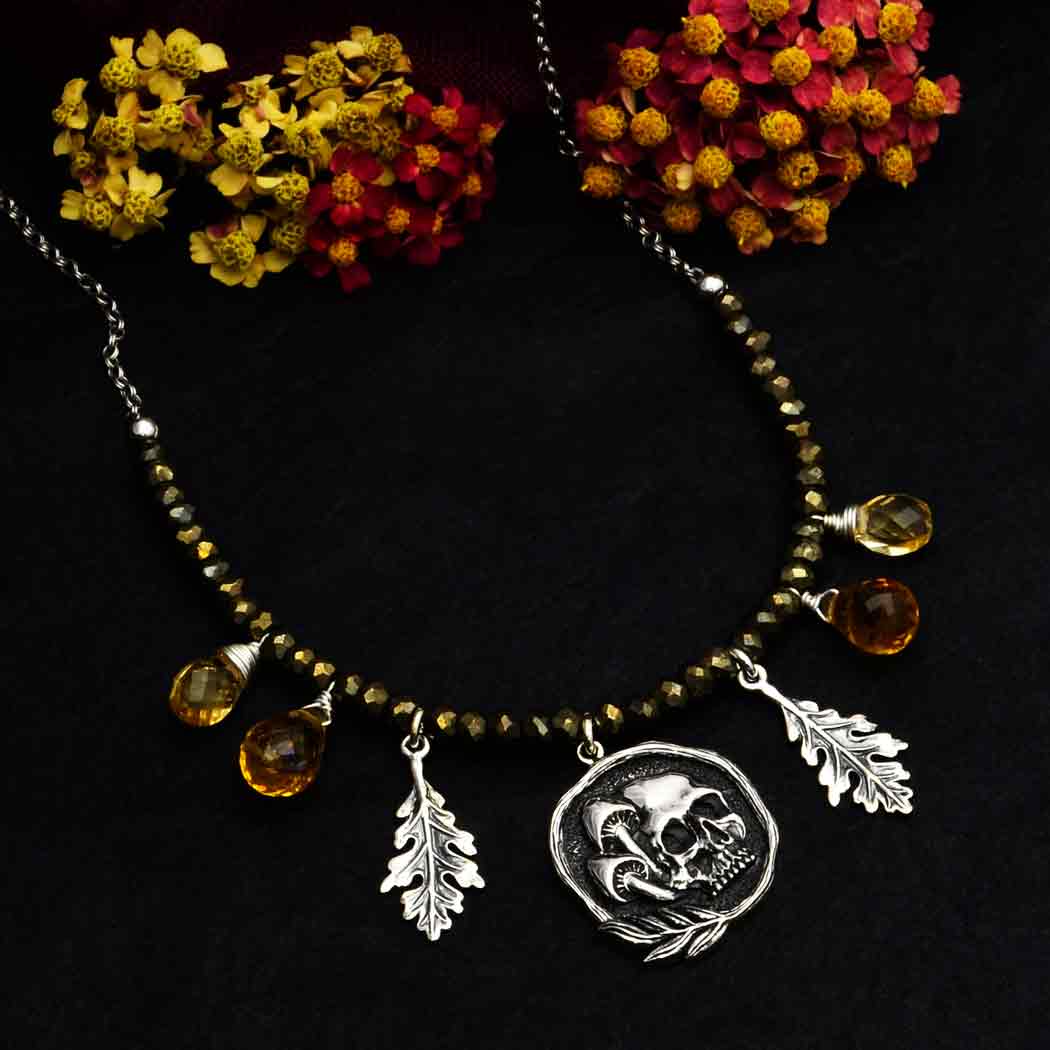 Designed by Marcy
Memento Mori is a symbolic reminder of the inevitability of death. All living things cycle through birth, life, death, decomposition, and rebirth. This necklace is perfect to offer your customers as summer ends and fall begins. Vitae cyclum translates to life cycle.
Learn bead wrapping and more in our how-to videos.
Check out our Halloween charms and Night Magic Collection for more spooky inspiration!