Winter Wonderland Necklace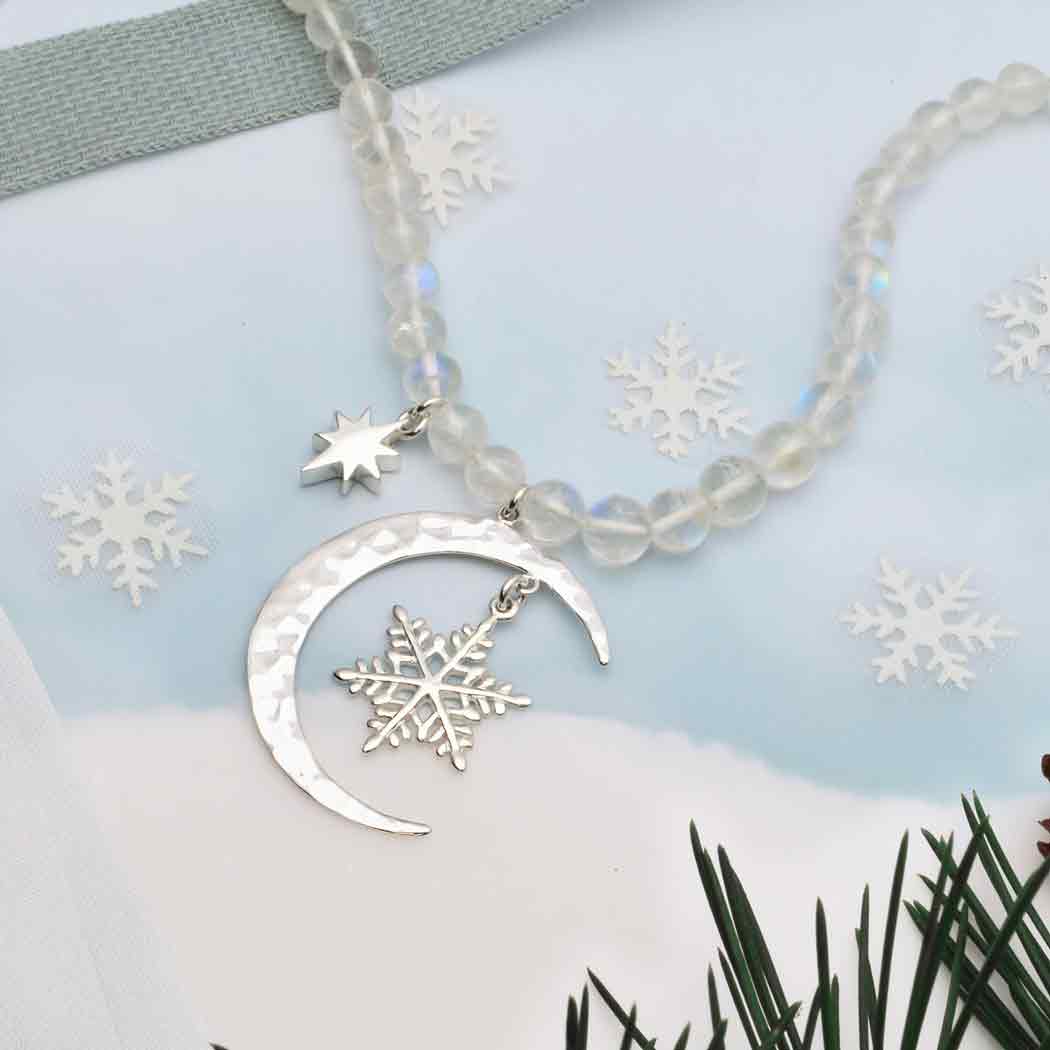 Designed by Marcy
This necklace evokes the pure joy and beauty of a winter landscape. It brings to mind the feeling after seeing the first snow of a season, a fun day in the snow, or just seeing those fluffy mounds of white. This simple but refined necklace will be a hit with your customers!
Learn bead wrapping and more in our How-to Videos.
Find more snowflakes and holiday charms.