Wisdom of the Eight Earrings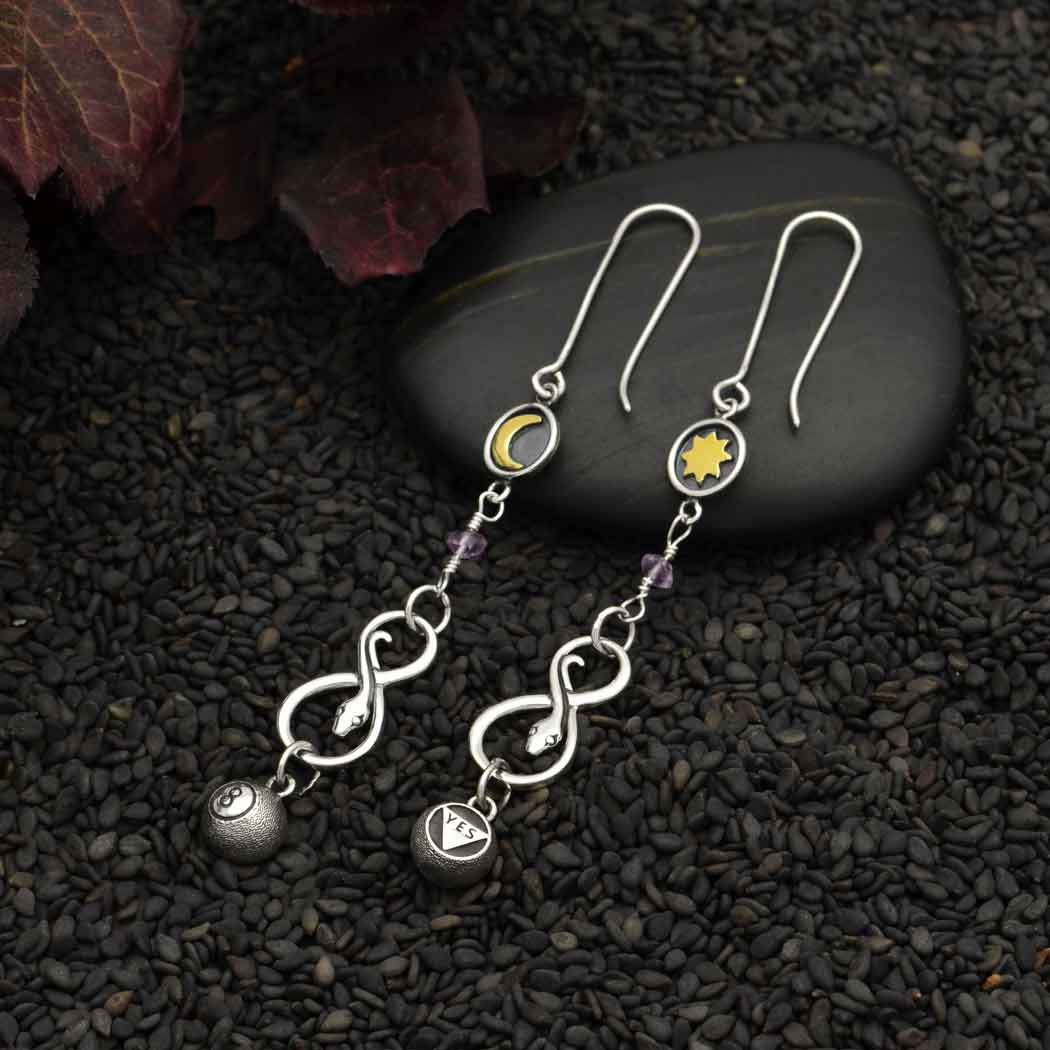 Designed by Emma
The magic eight ball has been a staple of American culture since the 1940s. The device was invented by Albert C. Carter, who was inspired by a writing device his mother, a clairvoyant, employed in her work. In this piece, the magic eight ball is observed by the snake in an infinity symbol and accompanied by the star and moon and amethyst, which is associated with the third eye chakra and connected with intuition. These earrings are perfect for lovers of the occult, classic American toys, and truth seekers alike.
Learn wire wrapping and more in our How-To Videos!
Build the perfect fall line with our Talisman Collection!