Andromeda Earrings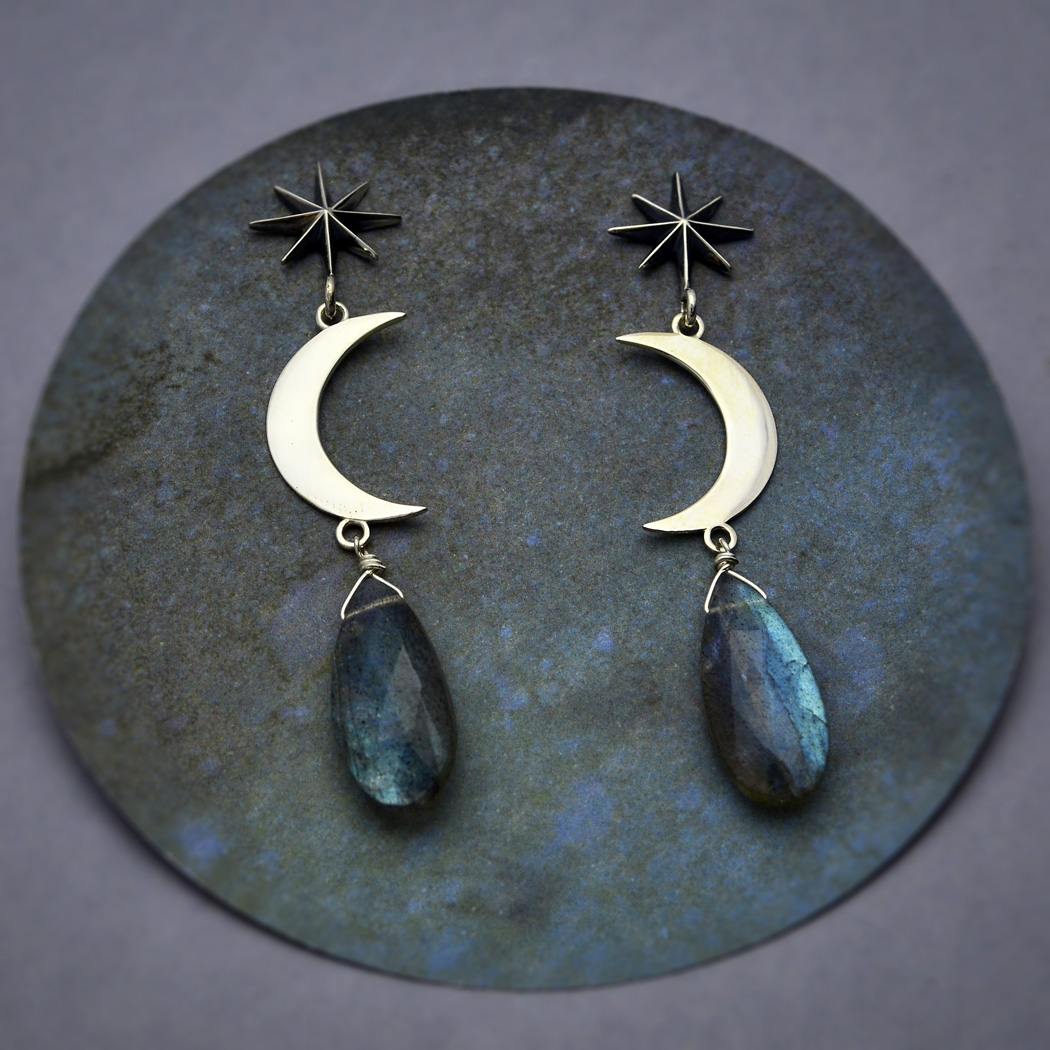 Designed by Kirsten
These celestial beauties draw on the drama of the night sky. The ridged star post earrings are best sellers, and the shiny, sleek moon links can be flipped so you get right and left sides for earrings.
If you're new to wire wrapping beads, watch our How-to videos to learn the basics.
Shop for more Stars and Moons to add to your shop.