Monstera Earrings Two Ways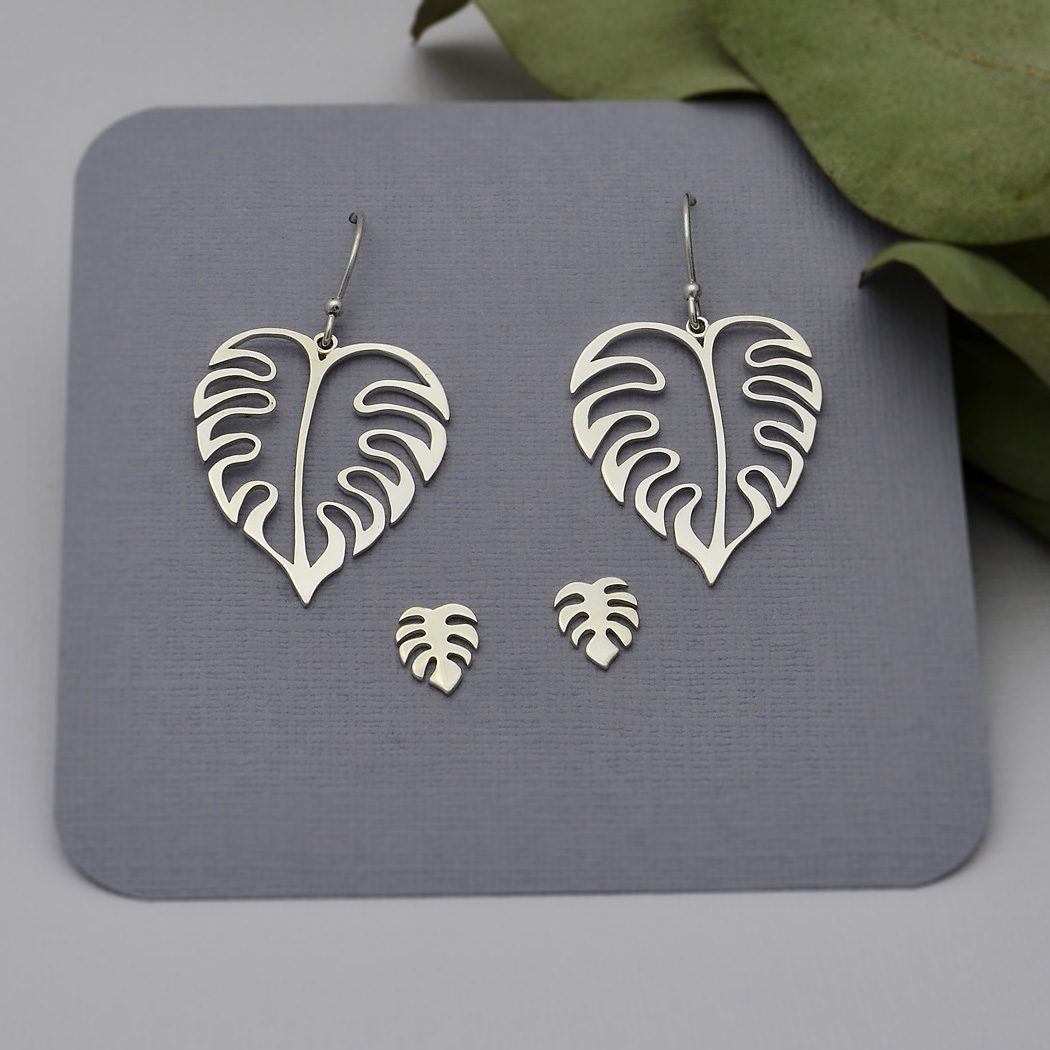 Designed by Kirsten
Your customers can take a little bit of the tropical life wherever they go when they wear these two monstera earrings - together or separately. These oversized monstera leaves are hard to resist!
Find more Post Earrings to create your own signature combinations, but also feel free to pluck this idea up to sell as your own.
All the parts to put this set together is listed below.