Charmed to Meet You - Bracelet Design Idea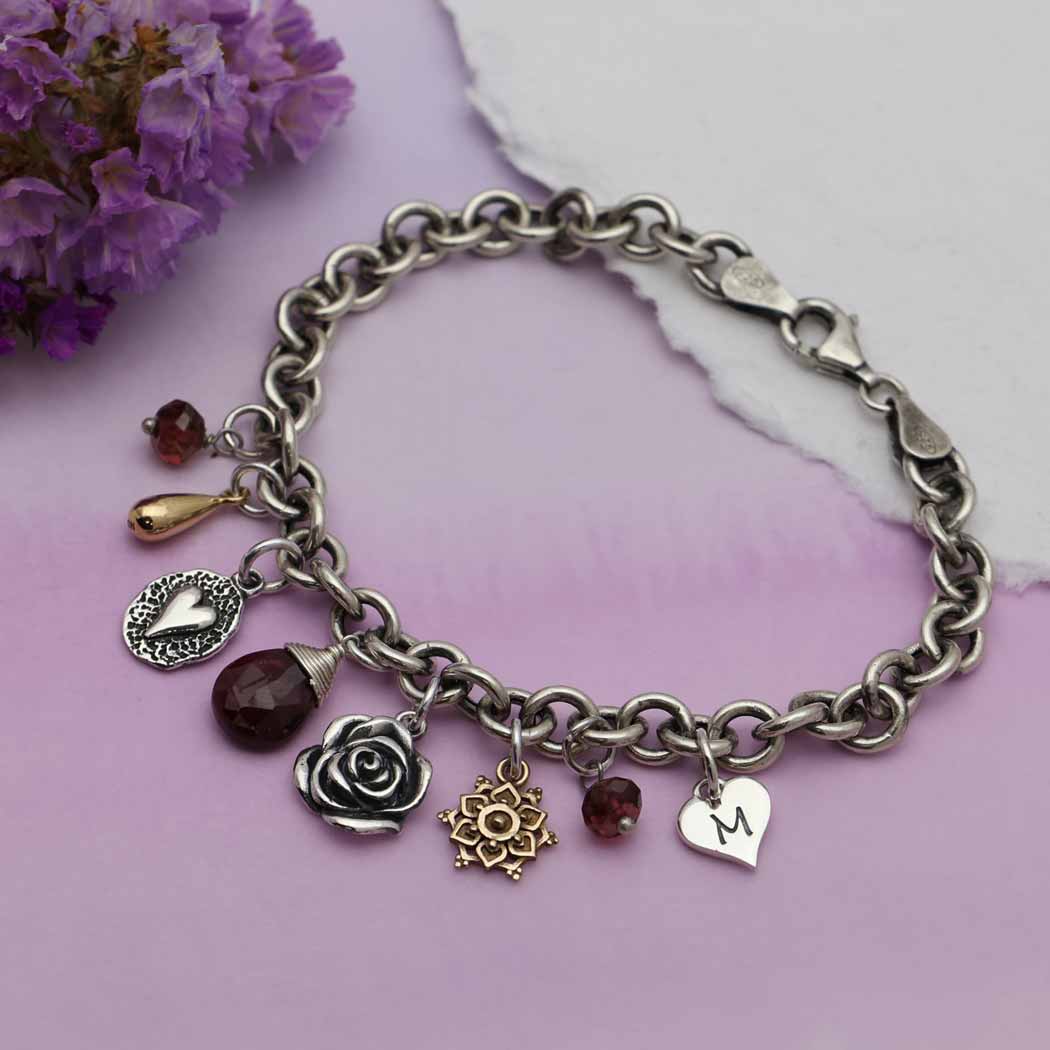 Designed by Kirsten
This bracelet is playful and whimsical, bringing in a number of elements to tell a story of joy and love. Garnets symbolize love and friendship – inner fire and passion. Make this a customizable bracelet by offering it with a number of letter heart charm options, or leave that charm out to make it available to more customers. Switch out different charms or gemstones to create a meaning of your own!
Learn about wire wrapping on our How-To page.
Find more of our love jewelry.