Galactic Earrings Mushrooms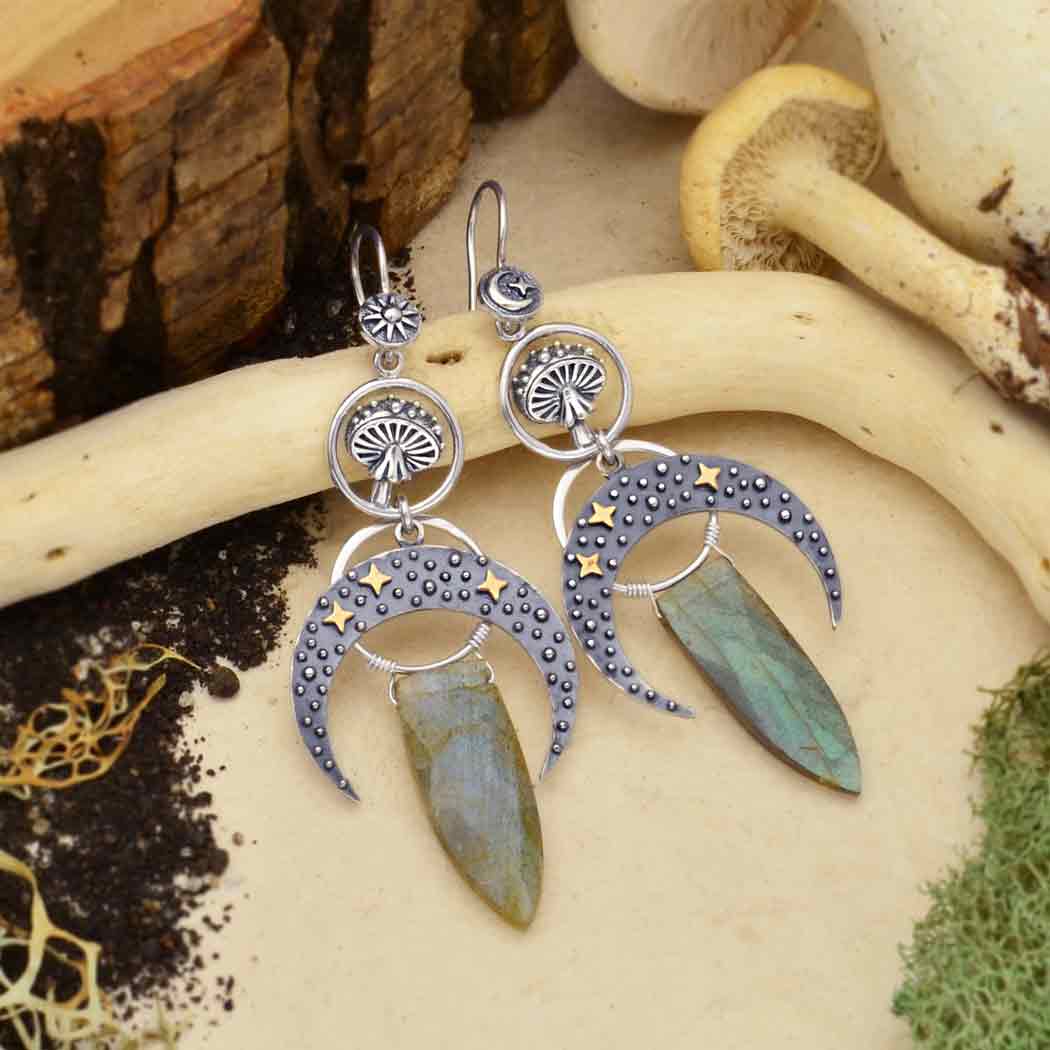 Designed by Marcy
Let these earrings transport you to realms beyond the everyday human experience. Futurist and funky, mind-expanding, mushrooms and labradorite both hold a significance in getting in touch with one's intuition and penetrating veils of the void. These bold and beautiful earrings will attract nature lovers who want to make a statement!
Check out our Mushroom & Forest Collection to find more inspiration for your designs!
See our How-To section to learn wire wrapping and more!