Garden Growth Necklace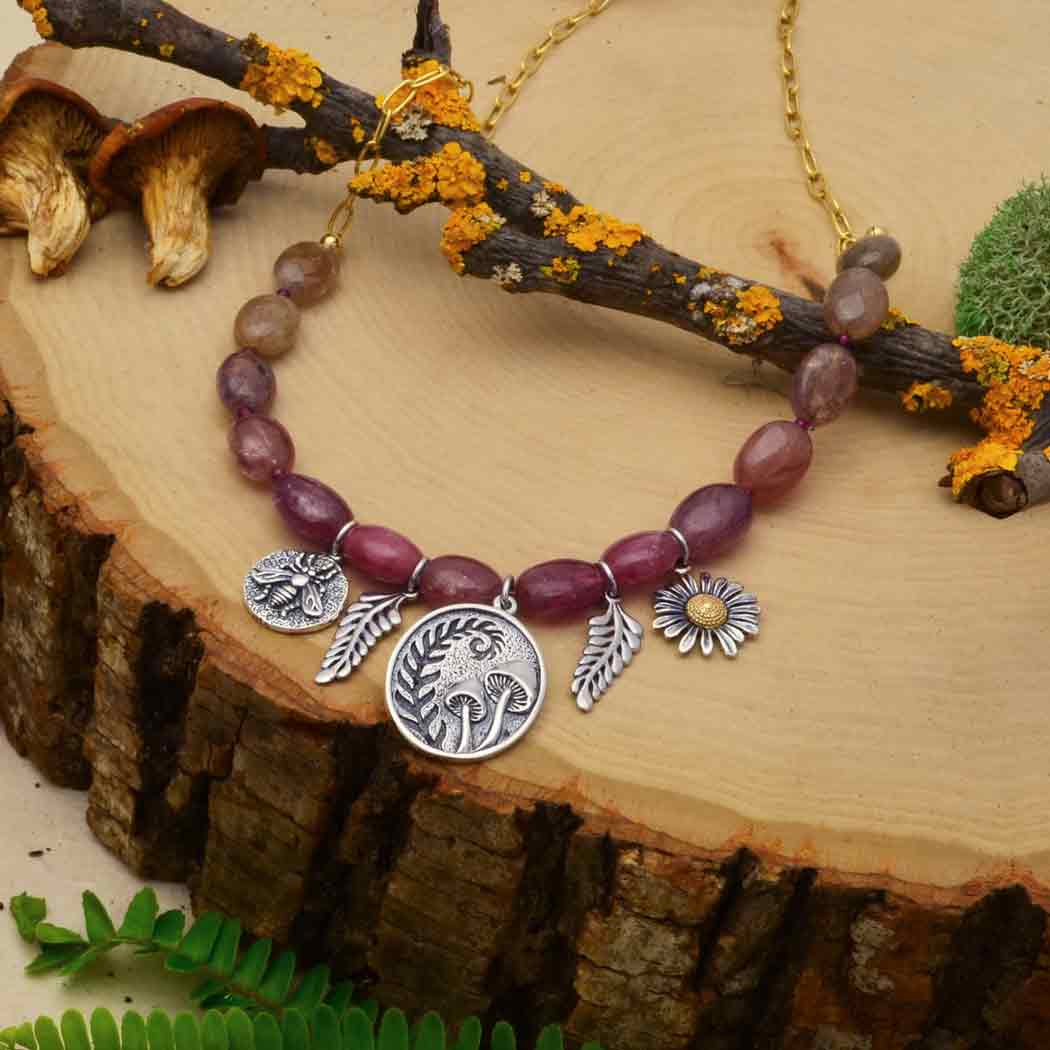 Designed by Marcy
You're walking down a forest path, when you notice something sparkling out of the corner of your eye—a small creek glimmering with stones polished from years of water running across them, mushrooms, ferns, and a bee buzzing around a blooming flower.
This necklace is meant to evoke the feeling of stumbling across the beauty of the natural world around us. Share that feeling with the world by bringing this design idea to life! The stones in this design are sapphires, but switch out for the look or deeper meaning you desire.
Check out our Mushroom & Forest Collection to find more inspiration for your designs!