Magic Potion Necklace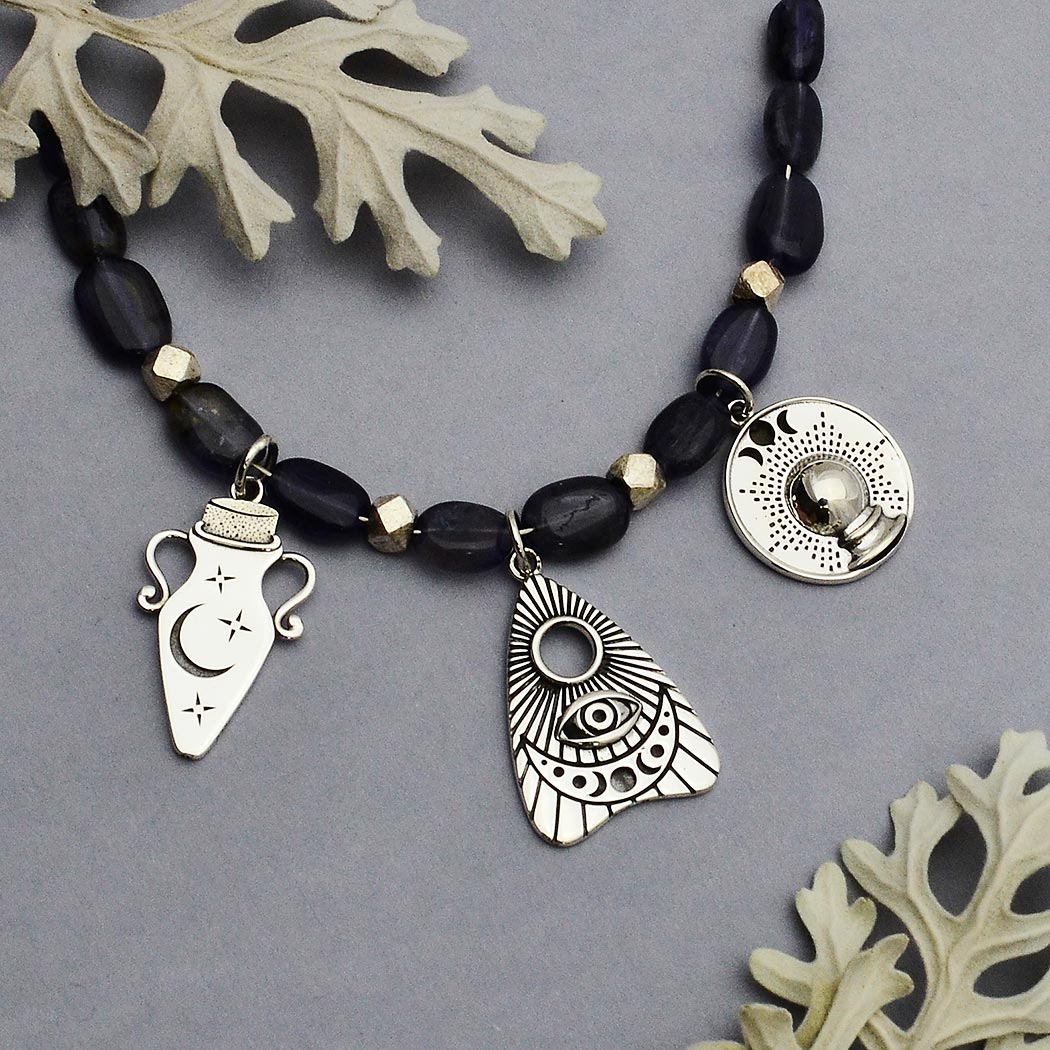 Designed by Kirsten
Create the excitement and thrill of walking into a psychic shop when you combine potion bottles, crystal balls, and Ouija planchette charms onto one dark & magical necklace.
Use spacer beads & gemstones to space them out just as much or as little as you like. And, don't stop there. Add on all kinds of Talisman charms that will cast a spell on your customers!
Parts are listed below.