Ruby Kisses Necklace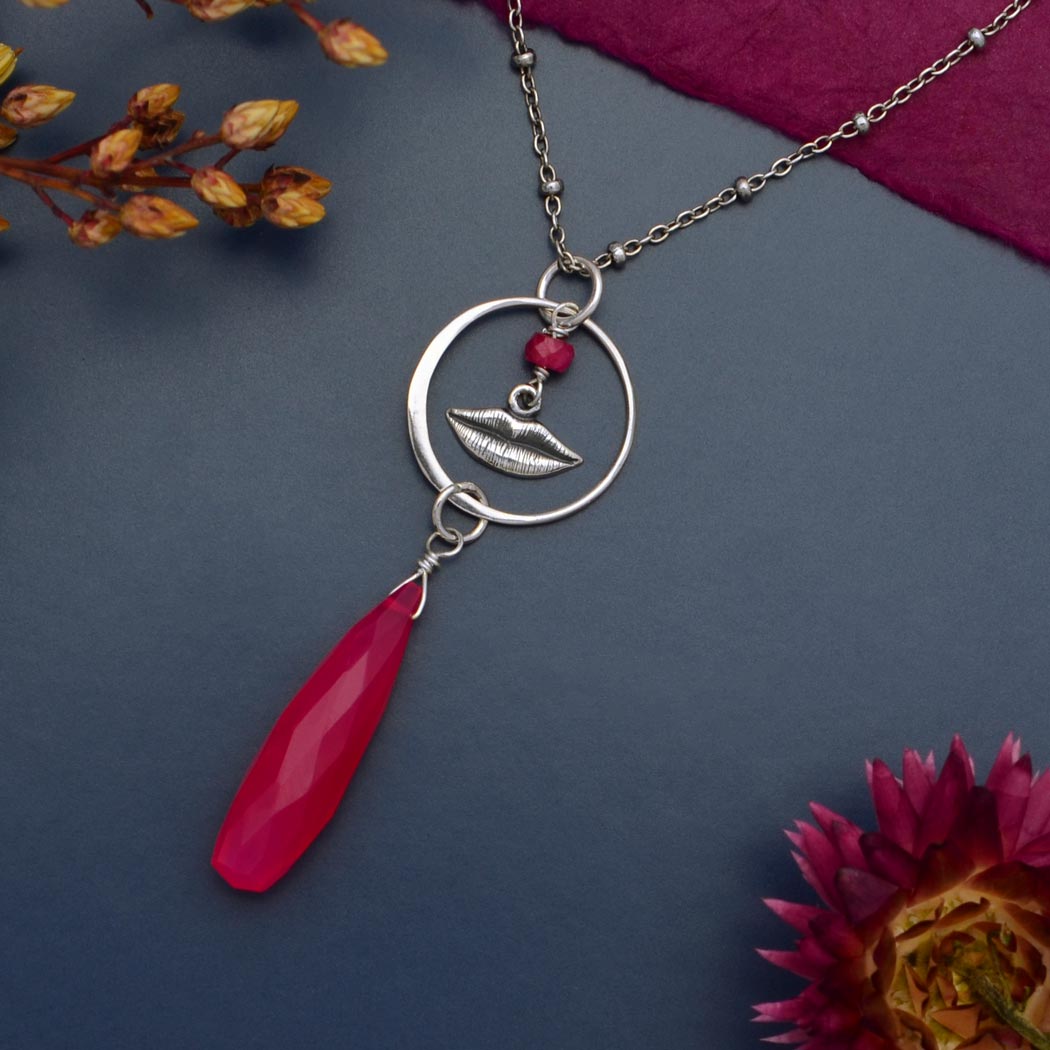 Designed by Leah
Delight your customers with the undeniable allure of this necklace design idea that features our new lips charm. Pairing the charm with garnet and pink dyed quartz evokes the more sensual side of lips, but this body part can also symbolize verbal communication. Switch up the charm and beads to evoke different moods with this necklace. This design would also look great as earrings!
Learn bead wrapping and more in our How-To section.
Discover more charms in our extensive charm collection.