Tangerine Dreams Necklace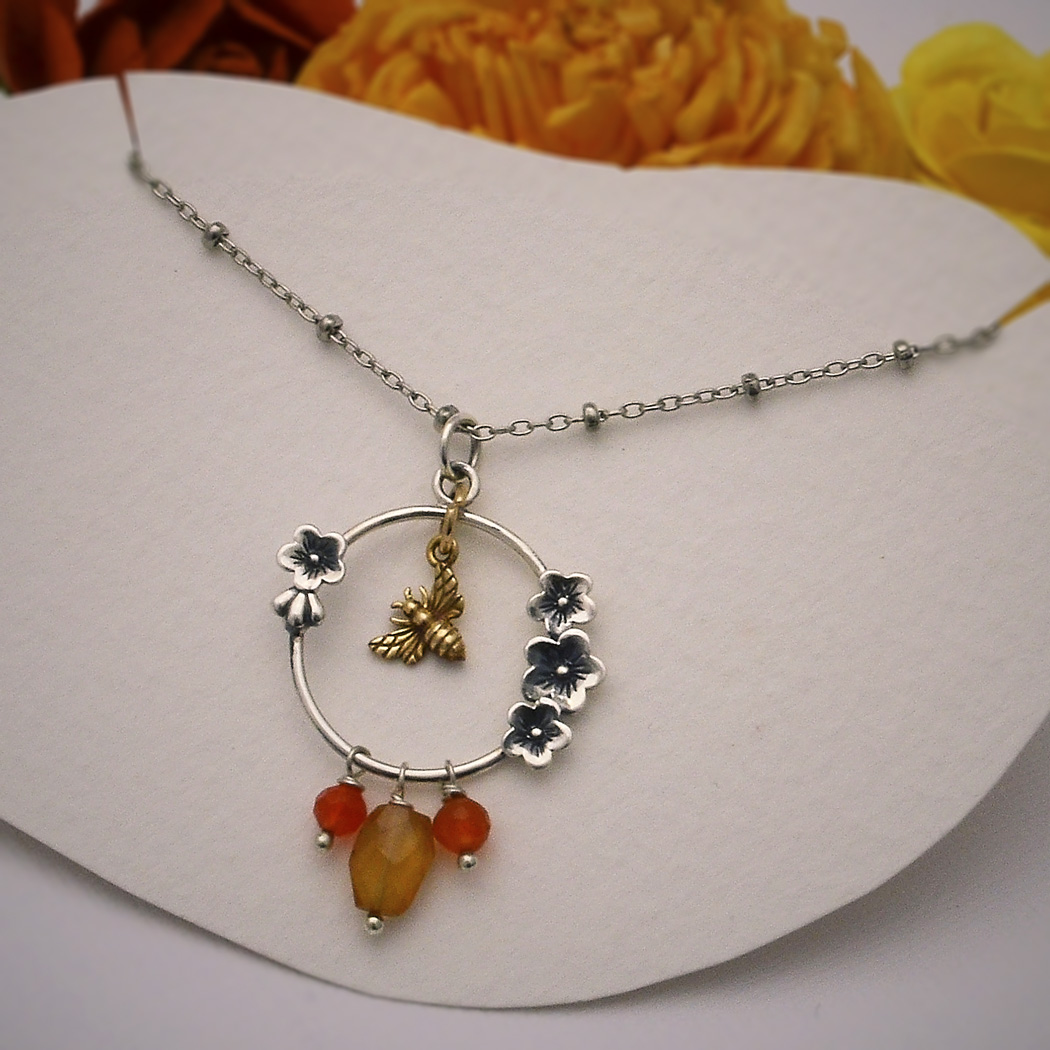 Designed by Nina
Frame summery charms and beads onto this cherry blossom pendant to create a sweet, sellable necklace for your jewelry line.
Uplift your customers' mood and easily take anything from ordinary to extraordinary with this cherry blossom frame. You could put the spotlight on gemstone beads, or on skull charms, or go hyper sweet by framing more cherry blossom charms.
The fun is in deciding! Sweet or edgy? Earrings or necklaces?
Please Note: the 16 inch station chain is no longer available. A replacement is listed below.
Parts listed below.
Find more Flower and Leaf Charms.