Winds of Change Earrings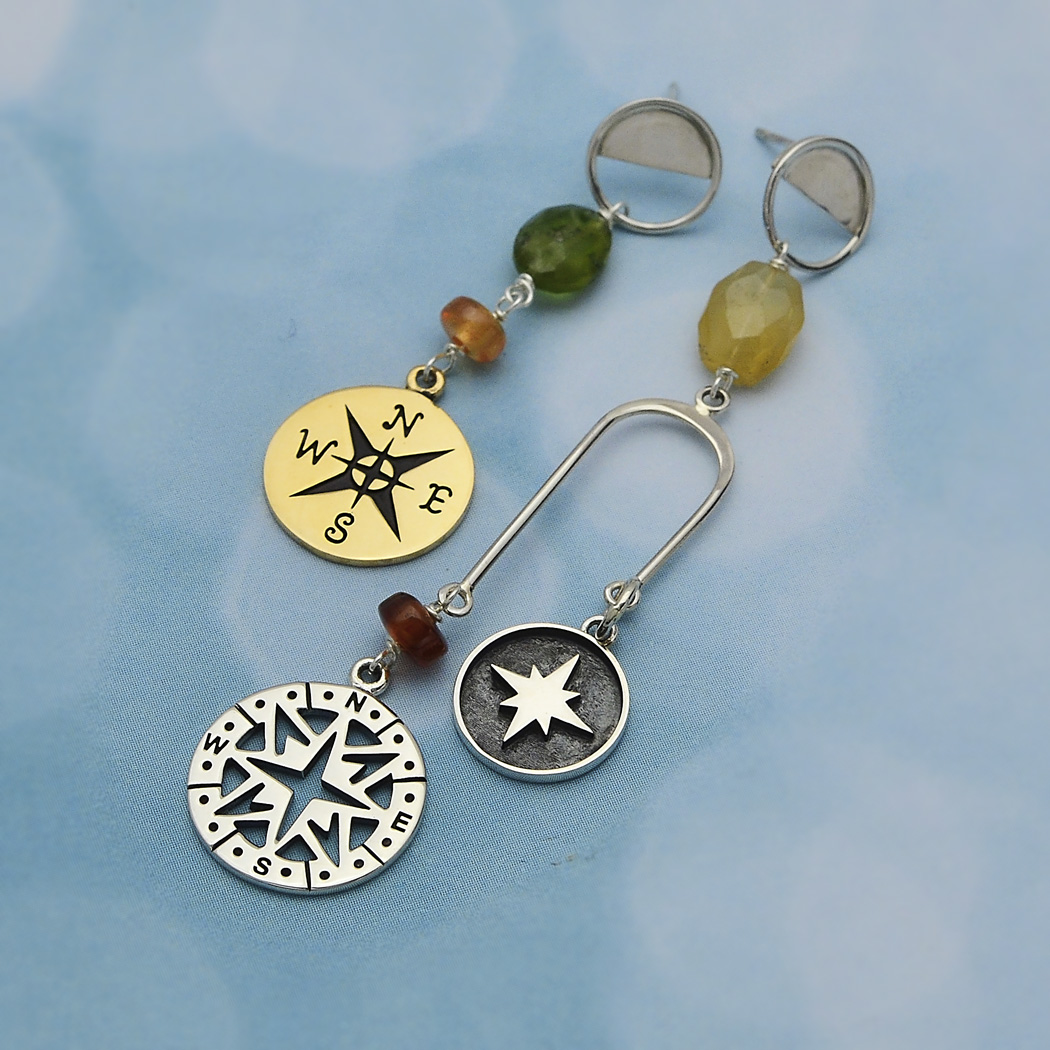 Designed by Nina
When young graduates wear these earrings they'll never lose their way. When the winds are changing, they'll know and adjust course. These earrings can also serve as reminders of their inner compass.
Asymmetric earrings are also a reminder to just be you. Be different. Be unique. And have fun!
Learn a few basic jewelry making techniques to get you started by visiting our How-To Movies and Classroom.
Find all the parts to make these earrings in the list below. Please note the north star charm is no longer available.