Cloud Nine Earrings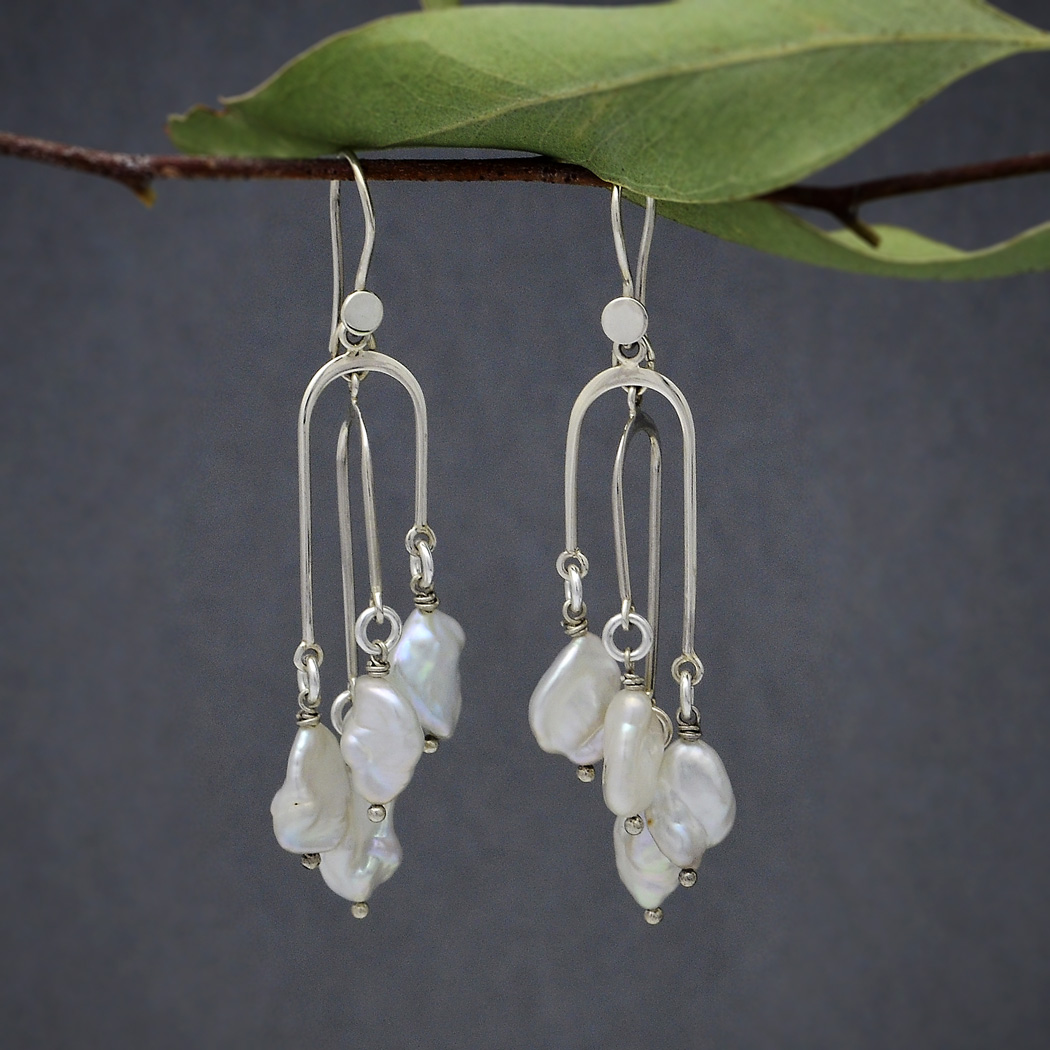 Designed by Leah
Gather up your keishi pearls and pluck up these arch charms to make earrings that evoke majestic cumulo-nimbus clouds and double rainbows. Nothing uplifts the spirit like gorgeous jewelry that also happens to be fun!
To layer the arches use an oval jump ring to drop the inset arch down where it needs to be. It's that easy.
Feel free to replicate this earring and offer to your customers, or offer the parts for sale so your customers who make jewelry can discover new design possibilities.
Find more arch links and charms in our Collection of Geometric Charms.