Double Rainbow Chakra Earrings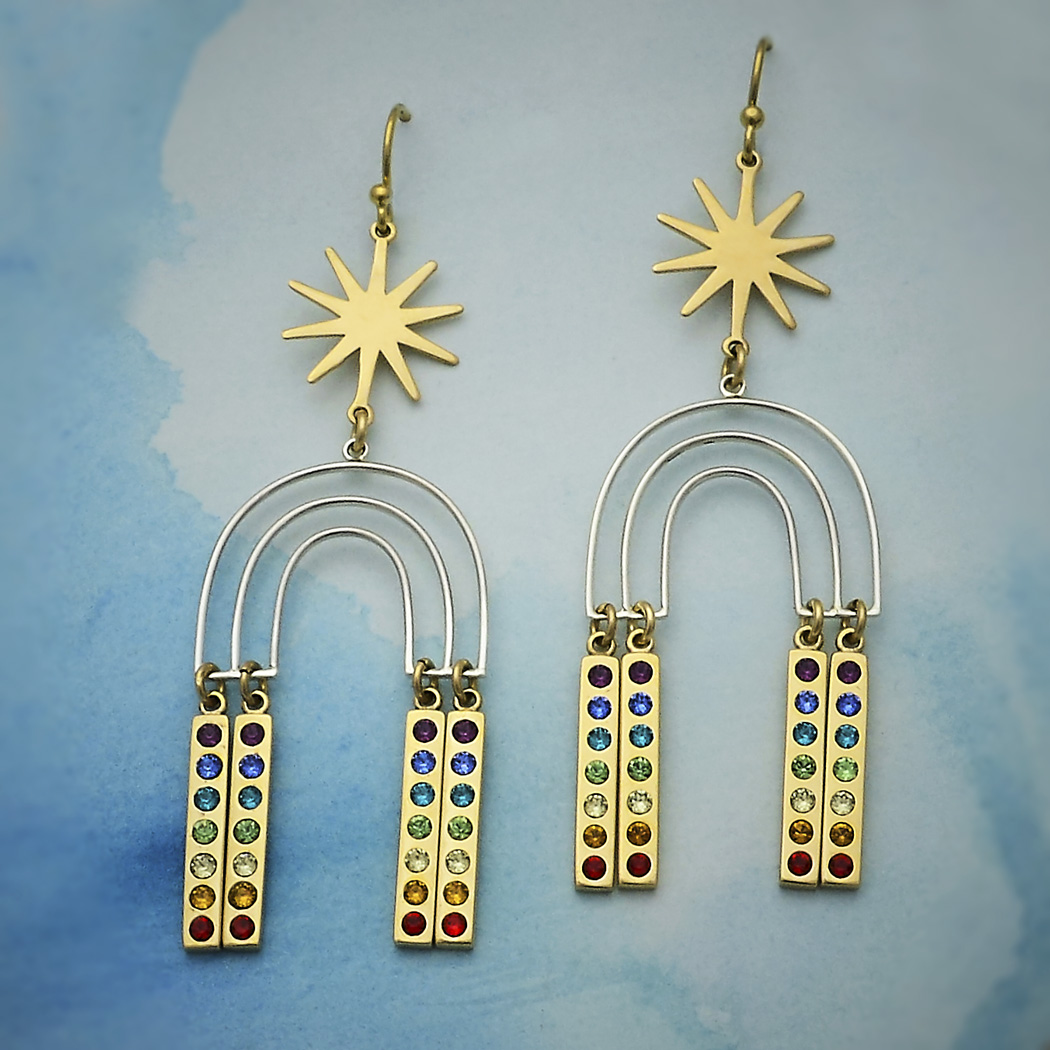 Designed by Leah
Uplift spirits and send out good vibes when you make these double rainbow chakra earrings for your customers. Who wouldn't feel happy the whole day long when wearing these magical earrings?
Make jewelry that draws energy from within - with the seven chakras charm - and from above with rainbows and stars. Find more Celestial Charms to add to your line.
Please note: The bronze rainbow chakra charm has been discontinued. The silver version has been listed as an alternative.