Serpent's Garden Earrings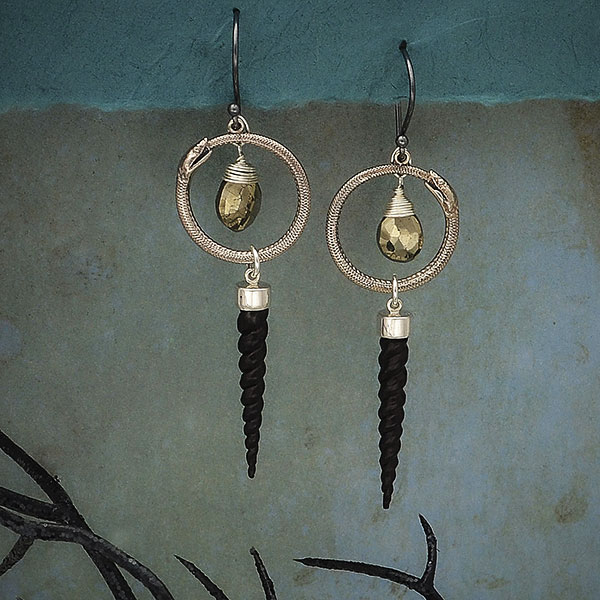 Designed by Marcy
Delight in the serpent's garden when you wear these earrings on your next night out. While this ouroboros snake charm looks fierce, it's power is mostly benevolent, reminding us that creation follows destruction in an endless cycle of return. And, who says all unicorns are sparkly & white? This unicorn horn is sleek black & pairs well with designs with a little attitude.
Pick up all the parts you need here, and start flaunting your darker side.
We used the oval jump ring at the top of the pyrite briolette, so that it hangs down into the open space of the snake charm - just where we want it to hang. Check out our Classroom to see How to Wrap Beads, and many other lessons.